A 7-year-old boy was found to have a right frontal bone mass after sustaining a fall at the gym class. Radiologic evaluation revealed a lytic, poorly defined solid and cystic bone lesion involving the right frontal aspect of the calvarium. The following images are representative of a fine needle aspiration of the cystic component of this mass.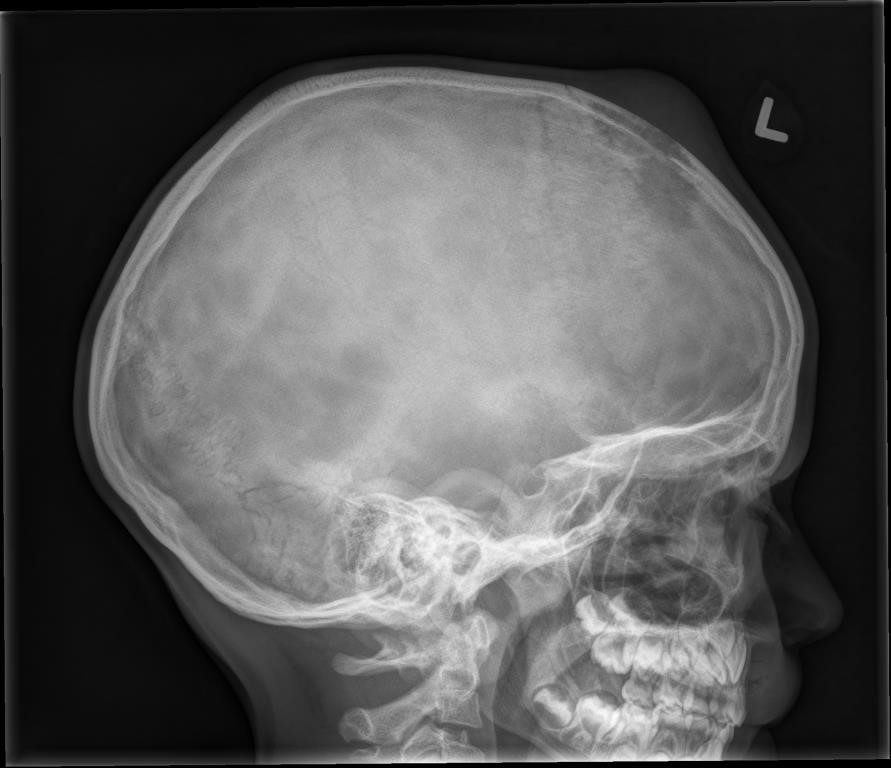 Skull X-Ray: A lytic poorly defined lesion is noted in the right frontal aspect of the calvarium with
associated soft tissue swelling.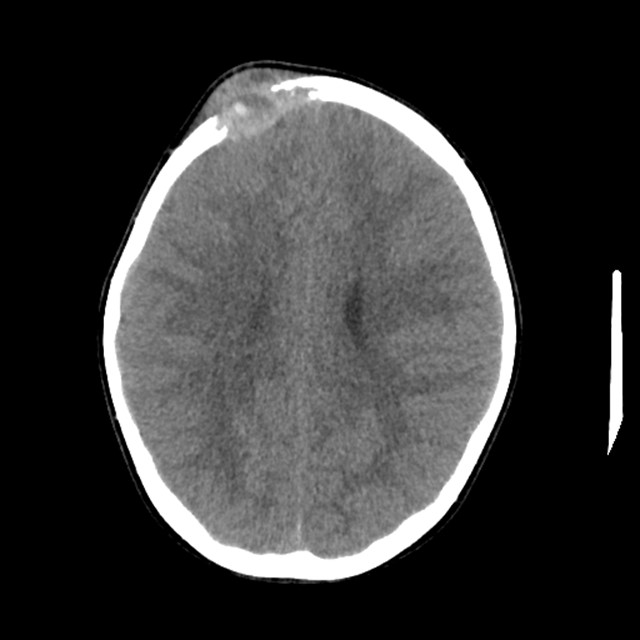 CT scan: Right anterior parietal subcutaneous mass with a fluid level. There is bony destruction of the
underlying calvarium involving the inner and outer tables with irregular moth-eaten margins.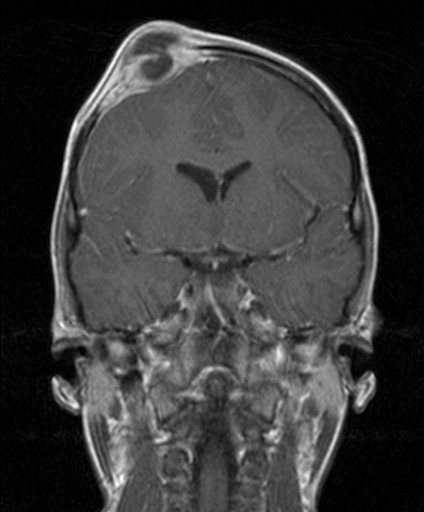 MRI: lytic lesion in the right frontal lobe with a bilobed cystic component and blood/fluid level.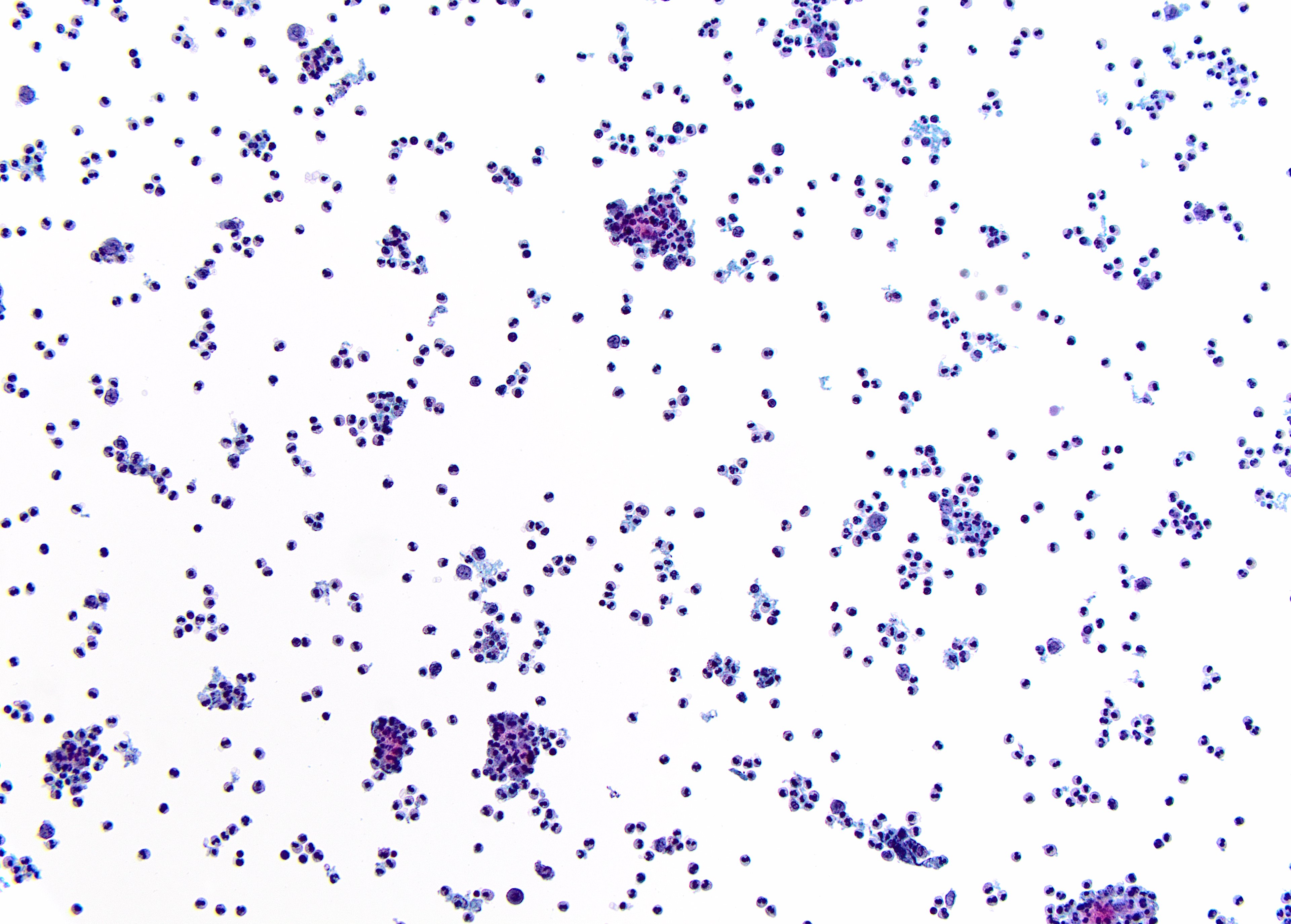 ThinPrep® – Pap stained X20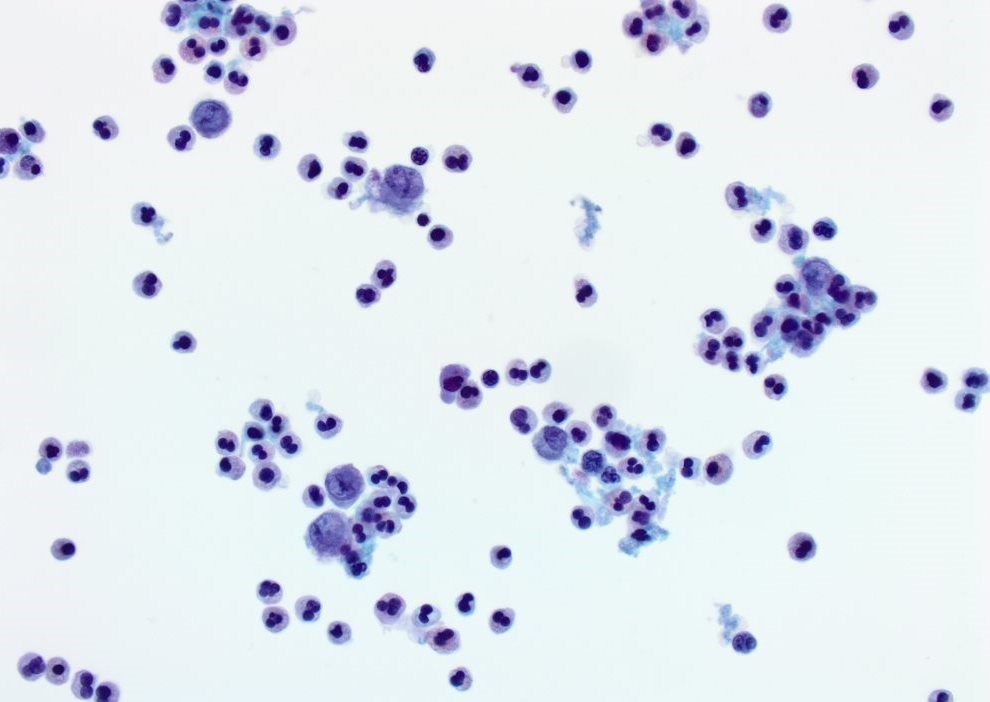 ThinPrep® – Pap stained X60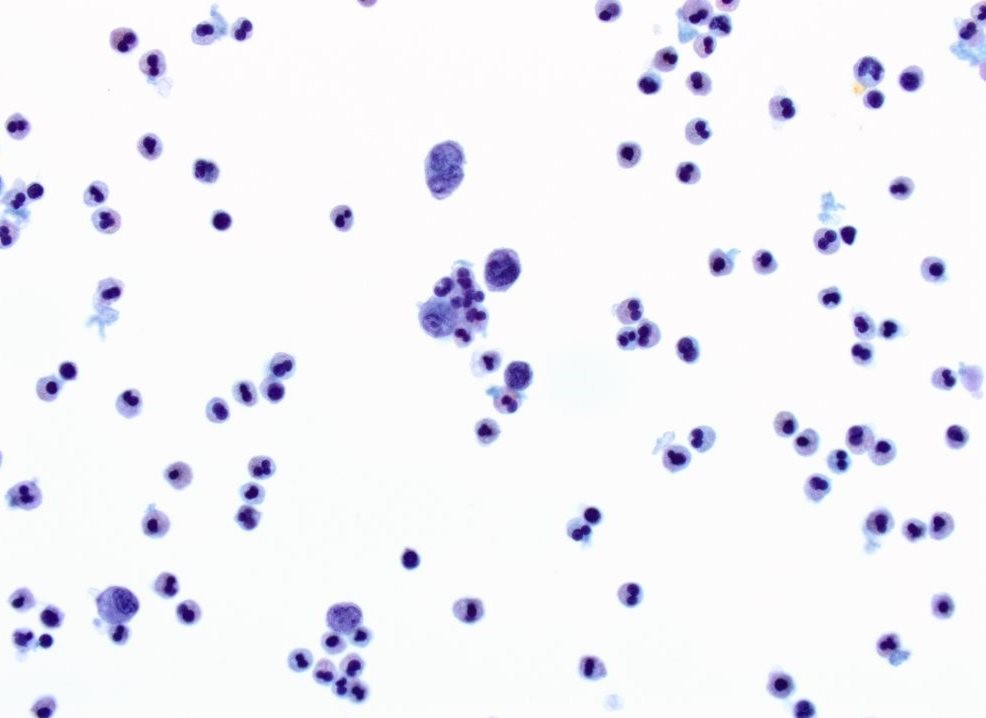 ThinPrep® – Pap stained X60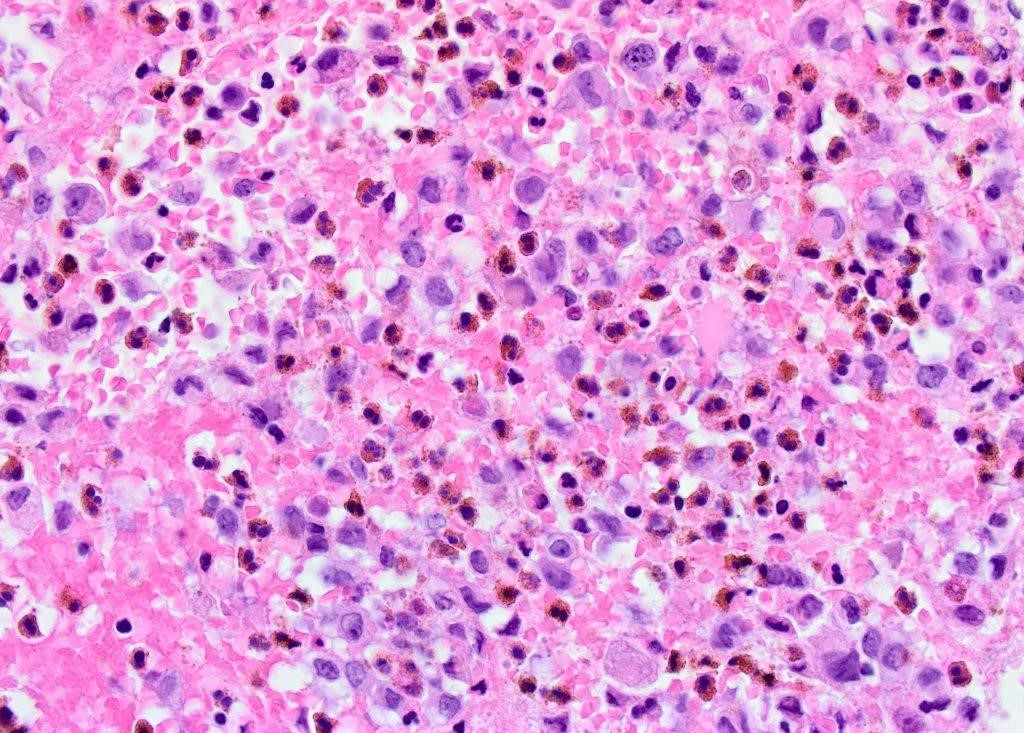 Cell Block – H&E X60